Consultant Clinical Psychologist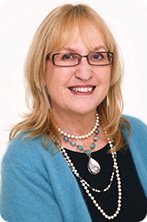 Dr Ruth Armstrong has many years experience and extensive skills in providing psychological assessments and interventions for children, young people and adults.

She has a specialist interest in the assessment and treatment of those suffering from Post Traumatic Stress Disorder (PTSD).

Dr Armstrong is trained and experienced in the the use of Eye Movement Desensitisation and Reprocessing (EMDR) therapy and Cognitive Behaviour Therapy (CBT) for PTSD and other conditions, for example, anxiety and depression. She has worked extensively with survivors of childhood adversity and abuse, as well as adult misfortune such as motor vehicle accidents.

She also specialises in providing assessments of cognitive ability (IQ) including the diagnosis of Learning Disability/Intellectual Impairment, and specific learning disabilities such as reading disorders.

Over the years, Dr Armstrong has developed her expertise in providing medical-legal assessments and reports for a range of cases, including capacity to give testimony, pre-sentence reports and extradition cases.